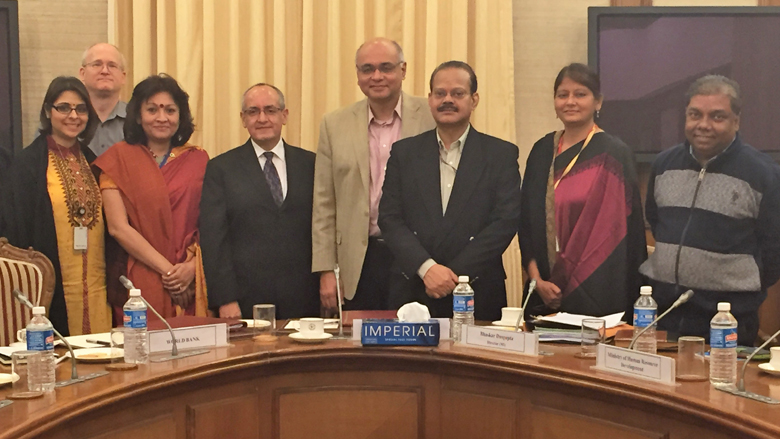 World Bank and government sign new agreement to improve the quality of education at 200 engineering institutes
"The program will focus on specific geographic areas (16 states and 1 Union territory) to bring the quality of the engineering training system up to national standard. The objective of the project is to improve the quality, equity and efficiency of participating engineering training institutes in the project states ", noted Raj Kumar, Deputy Secretary, Department of Economic Affairs, Ministry of Finance.
The third phase of TEQIP will address the need to make the distribution of skills among new entrants to the labor market more equitable in the different regions of the country by focusing on states with underperforming engineering training systems (target states ). Almost 50 percent of the population lives in low-income Indian states, hill states and northeastern states, with poverty rates close to 48 percent. In these states, 16.8 percent of higher education students take engineering courses, compared to 28.4 percent in other states, and access to engineering courses is particularly limited for students from of the poorest households. Even for those who can enroll, the challenge is not over, with specific groups such as students from Scheduled Castes and Tribes and female students having lower transition rates from Year 1 to Year 2, for example. compared to other students, leading to dropout rates of students in this category.
The focus on strengthening engineering education and research under TEQIP III will help future entrants to the labor market acquire the skills needed to produce a world-class technical workforce " , noted Junaïd Ahmad, World Bank Country Director in India. "This project will help India meet its growing demand for highly skilled engineers – a demand that has increased along with its rapid economic growth."
TEQIP III will intensify its efforts in target states with the support of central and state governments and with the active participation of higher education institutions, including IITs, IIMs and other high performing institutes across the country.. "As for the previous phases of TEQIP, the best institutes in the country will supervise the TEQIP colleges and help them develop their program, their teachers and their students", noted R. Subrahmanyam, Additional Secretary, Department of Technical Education, Ministry of Human Resources Development, Project Executing Agency.
"There are three key areas of concern across the country, but of particular concern in poorer states: employability, research and equity. A 2014-15 World Bank-FICCI study found that employers were not satisfied with the technical skills of young graduates. To improve these results in poorer states, institutes need greater autonomy, full-time faculty, and incentives to invest in research. This will enable them and their teachers to teach students the skills required by the Indian economy, especially problem solving skills, creativity and flexibility ", noted Tara Béteille, senior economist and Francisco Marmolejo, Senior Economist and World Bank Task Team Leaders for the Project.
At the institutional level, activities funded by the project include improving governance, training faculty and staff, investing in advanced hardware and software, improving students' non-cognitive skills, 'vocational guidance and placement of students and increased interaction with industry, incentives for joint research and collaborations between disciplines and institutes. At the system level, the project will support the design and implementation of student assessment systems, sustainable faculty recruitment plans in selected states, improved efficiency of examination systems, innovations in technology-driven education, student placement opportunities and better management and use of data. . It is important to note that all targeted state institutes will be twinned with high performing engineering institutes from TEQIP I and II to facilitate knowledge exchange, optimal use of resources and building long-term strategic partnerships. .
TEQIP III will also strengthen the capacities of technical education policy planners and administrators. As with the previous phases of TEQIP, substantial efforts will be devoted to monitoring and evaluation to ensure that the investments translate into better performance of the selected institutions.
The credit comes from the International Development Association (IDA) – the concessional lending arm of the World Bank with a 25-year maturity, including a 5-year grace period.
[1] "Target States" means the recipient States and the Union Territories of Andaman and Nicobar Islands, Assam, Bihar, Chhattisgarh, Himachal Pradesh, Jharkhand, Madhya Pradesh, Manipur, Meghalaya, Mizoram, Nagaland, Odisha, Rajasthan, Sikkim, Tripura, Uttar Pradesh and Uttarakhand, or any successor thereof; and any other State or Union territory of the Recipient as may be agreed in writing with the Association from time to time. All other states are called "other states".