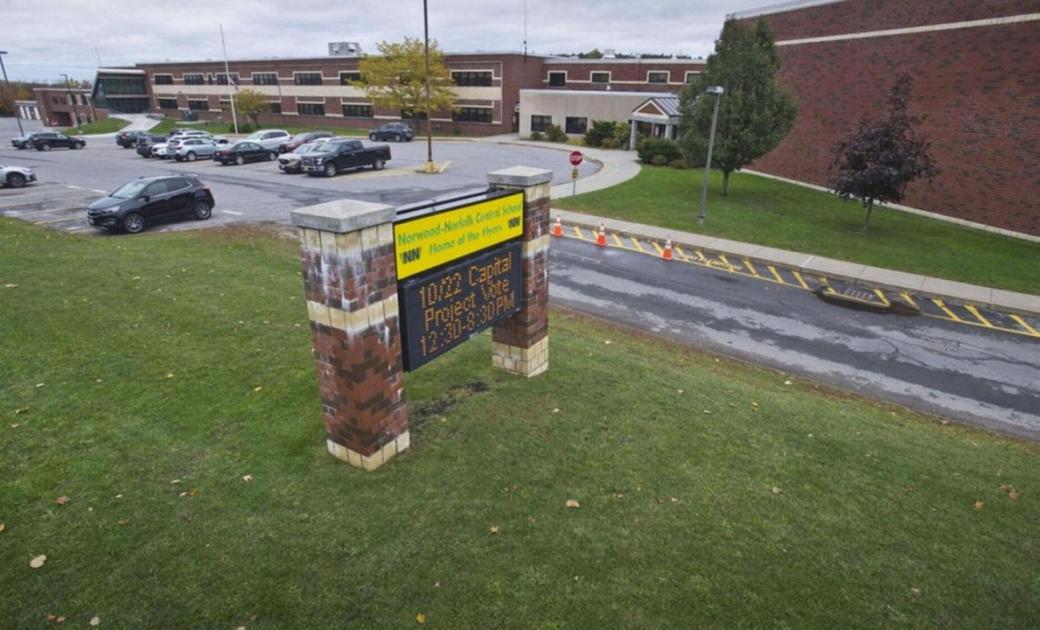 Work To Begin On Norwood-Norfolk Central School Capital Project Soon | Education
[ad_1]
NORFOLK – Work is expected to begin soon on the $ 9.1 million Norwood-Norfolk Central School capital project that was approved by voters October 118-11.
"We just had our bid openings. They were generally very supportive. It was a good time to put out some offers, "said Superintendent James Cruikshank.
He said they were planning to make an offer sooner.
"But when we supported Massena (Central's investment project) in tenders and other larger projects, we decided to postpone the opening of tenders until now," he said.
Site contractor work was awarded to TJ Fiacco for $ 1 million, and general contractor work was awarded to Bette & Cring for $ 1.5 million. Burns Brothers was awarded the $ 164,500 plumbing contract and the $ 686,000 heating, ventilation and air conditioning contract. Dow Electric won the $ 2.4 million power contract. The total includes all replacements in the project.
The elements identified for the project by March Associates, the neighborhood architectural firm, are either close to failure or at the end of their life.
Thirty percent of the total project will focus on safety and security. Twenty-two percent will deal with building system upgrades. A small portion of the work, 8 percent, will involve finish upgrades. Most of the project will focus on buildings and energy efficiency.
The safety component includes work in the front parking lot to improve vehicle traffic and disembarkation of buses. This work will be done next summer.
"We look at the front parking lot again. We have drainage problems. Parking is sometimes more of a roller coaster than a parking lot, "said Cruikshank.
Security will also be reinforced at the entrances and additional fences will be installed.
"There is both internal and external lighting that is going to be improved and replaced. It's a pretty big part of the project, "he said.
Building system upgrades will include upgrades to the fire alarm system, as well as the heating and exhaust system.
"There are HVAC and plumbing issues," Cruikshank said.
The finishing improvements will include work in the auditorium. Stage lighting and sound were addressed in the last capital project, and this project will focus on the original seating, as well as the home lighting upgrade.
Work will also be done in the large gymnasium, on the floors and entrances, as well as on the ceiling to replace the tiles that will be damaged during the installation of the fire alarm system.
Construction and energy efficiency work will include replacing aged sidewalks, windows that are not functioning properly, installing LED lighting, replacing sinks in classrooms and water coolers in buildings. hallways, and redesign of garage doors for buses that cannot accommodate larger buses.
"Many windows are reaching the end of their life. We have to replace a lot of water coolers because they are not ADA compliant. We have bubblers (fountains) that need to be replaced, "Mr. Cruikshank said.
The work will be done late in the afternoon or evening on days when students are in school, and he said contractors will be working during the holiday season as well.
Due to the 98% state support the district will receive for the project, as well as just over $ 1 million in reserve, there is no impact on local taxpayers.
[ad_2]