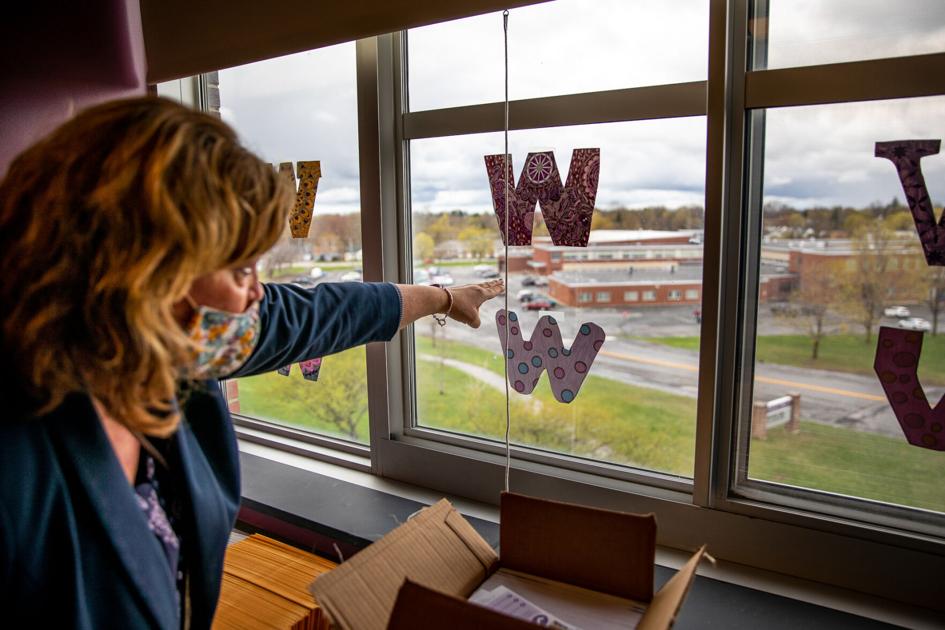 Watertown School District Plans $ 13 Million Capital Project, Asking Residents to Vote Yes May 18 | Education
WATERTOWN – The Watertown City School District is proposing a $ 13 million capital project to improve facilities to meet the physical and functional needs of the district.
The district does this in order to improve the safety and security of students; renovation and improvement of existing infrastructure; as well as the modernization of the educational environment; in mind.
This project will focus on three of the schools in the district: HT Wiley Intermediate, Case Middle School and Watertown High School.
"Sometimes capital projects have all of these really glamorous things, but this project is about keeping kids warm, safe and dry," said Superintendent Patricia B. LaBarr. "We reduced it to $ 13 million; this is only a very small capital project. There was an opportunity for a lot of things to do, but we kept refining the list until we got it down to the most essential things that needed to be done now. "
At Wiley, proposed uses of capital project funds include site safety improvements, such as repairing stairs to the playground and reconfiguring an asphalt road to storage buildings; improving heating and ventilation in the gymnasium, science rooms, basements and other student-occupied spaces; better ventilation in various spaces; and the integration of air conditioning in computer cabinets.
In addition, the replacement of mechanical equipment; address accessibility to lower level gymnasium; and repair and patching of exterior masonry.
At Case Middle School, persistent leaks in the large skylight of the media center will be addressed; existing classroom, hallway and exterior light fixtures will be replaced with energy efficient LED models; and some exterior doors and frames will also be replaced.
"Case has domestic natural gas water heaters and we are currently running an emergency project with State Ed because one was already broken and the other was leaking," Ms. LaBarr said. "So it's a work in progress. It was part of that project, but now that we have an emergency project going on with State Ed, it may already be fixed before this one even happens.
In secondary school, parking lot lighting will be added to improve safety and security; all controls of the original pneumatic system will be replaced by new direct digital controls; cafeteria safety and security concerns will be addressed with reinforced window and door openings and space locking devices; and the original roof drains and associated piping will be replaced along with the 29-year-old roof over the auditorium.
In addition, the old wooden telescopic bleachers in the gymnasium will be replaced by a model accessible to people with disabilities, the exterior masonry will be repaired and patched and more.
Out of the proposed project cost of $ 13 million, the state construction aid ratio is 90.9%, leaving the local share at 9.1%. This project will be funded over 15 years using maturing debt.
The proposed project is fiscally neutral and will not require a tax increase for residents of the neighborhood. As bonds are repaid from previous projects, the new debt service that will be incurred is a direct compensation for the current debt service that expires from older projects. Additional financial details are available in documents posted on the district website.
"We're going to have a virtual meeting on April 21 at 5:30 p.m., a community forum that will take place before the board meeting, and we'll also have Architects King and King and someone from the tax advisers," Ms. said. LaBarr. "I'll start by giving a brief overview of what the proposed work will include, (Business Manager) Josh (Hartshorne) will finish with the financials, then King and King and the tax advisors will be there if any community members have any concerns. specific questions they want answered.
The virtual community forum will take place via Zoom. Community members are asked to visit the district website for meeting link details. While it has not yet been determined, the district will have something in place for viewers to comment and for the panel to answer their questions live. Once the forum is over, community members are also encouraged to call or email the district to ask questions.
In addition to the district budget, the capital project will be voted on by community members on May 18 in the northern and southern electoral districts.
The northern electoral district is described as the part of the city north of the Black River and the parts of the towns of LeRay and Pamelia contained within the boundaries of the extended school district of the city. Voters will show up at North Elementary School, 171 East Hoard Street, from noon to 9 p.m. on May 18.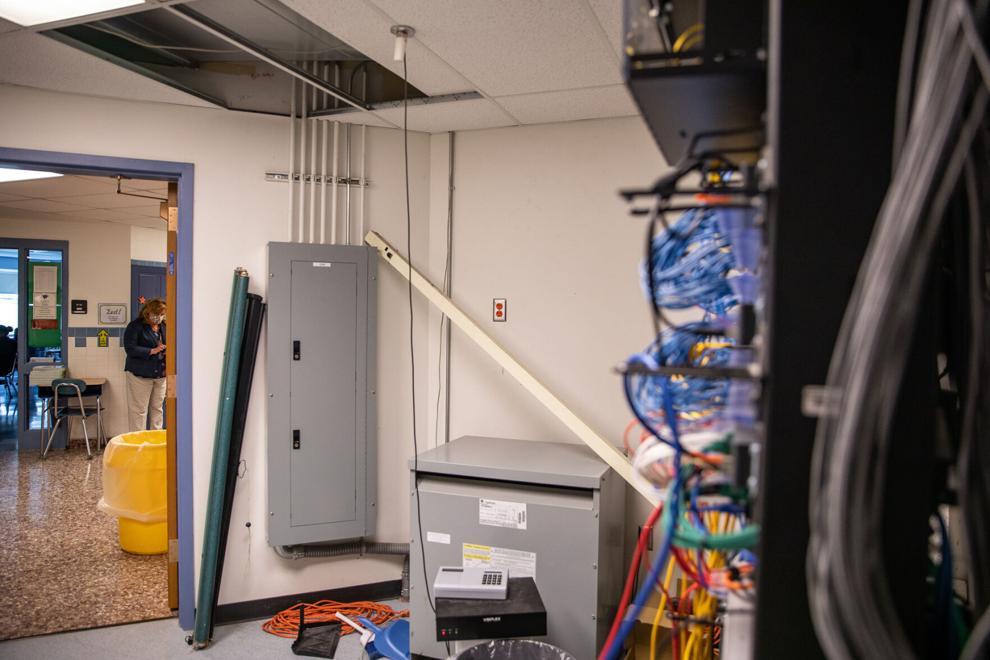 The Southern Electoral District is described as the part of the city south of the Black River and the parts of the towns of Rutland and Watertown contained within the boundaries of the City's Expanded School District. Voters will attend the Watertown High School Chorus Room, 1335 Washington St., from noon to 9 p.m. on May 18.
"It's not glamorous, but it's all necessary things that have kind of built up over the years, things that are really needed," Ms. LaBarr said of the proposed capital project. "You don't need glamor when you need to keep students warm, safe and dry, you just take care of it. "
Further information, including any work expected to take place under the proposed capital project, is available on the district website, www.watertowncsd.org.