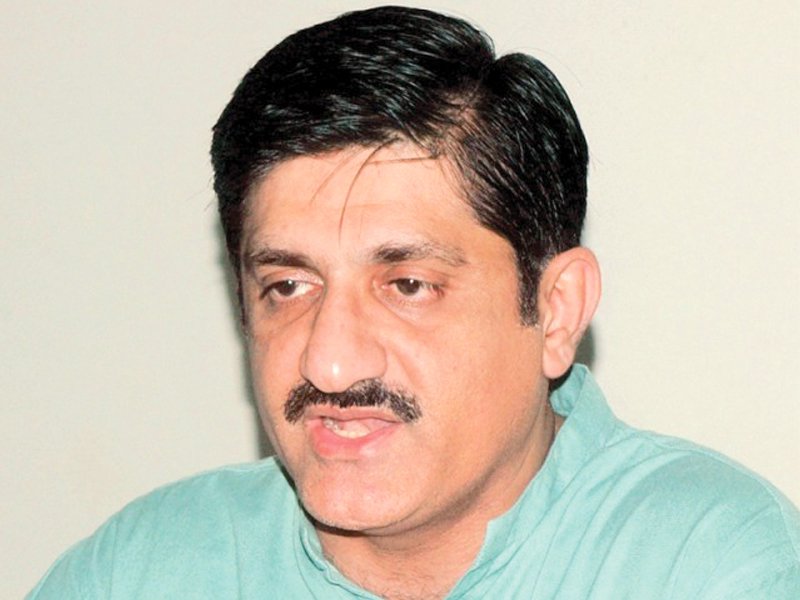 Sindh to launch $ 400 million human capital project
[ad_1]
KARACHI:

The government of Sindh will launch a $ 400 million human capital investment project aimed at strengthening integrated health services for universal health coverage during the next fiscal year in collaboration with the World Bank.
In a virtual meeting on Friday, the provincial government and a WB team, led by WB country director for Pakistan, Naijy Benhassine, decided that WB would fund 85% of the project and that the government of Sindh would finance the remaining 15%. hundred.
The two sides agreed to finalize the details so that the project can be launched in the next fiscal year. Sharing the details, Sindh Chief Minister Syed Murad Ali Shah said the project would be called the Sindh 1,000 Days and Over program.
Human capital formation would be done through integrated health, early childhood education, adult literacy, skills development for women, economic inclusion and a social registry, did he declare. Shah added that some interventions would be implemented as part of a public-private partnership.
The CM said that 271 deserving union councils had been selected from 30 districts.
"The selection is based on the accessibility and remoteness of the region." He said of the 1,093 government clinics (GDs), 293 were selected based on two factors – its distance from a basic health unit (BHU) and whether it is covered by health workers. female.
"On average, each GD is nine kilometers from a BHU," he said. He said that in the early stages, 93 GD, located in Tharparkar, Thatta, Sujawal, Jamshoro and Qambar, Shahdadkot districts would be covered. The remainder would be covered one year after the start of the initial program.
It was pointed out that research from 2017-18 showed that distance from a medical facility was one of the main reasons people did not seek treatment.
"The barrier is getting bigger for teenagers, widows, divorcees, people in remote areas and people with low incomes," the study said. He further said that children who live five kilometers or more from a facility are 17% more at risk of death.
"Distance is the most important factor influencing the use of health services." The chief minister said that in Sindh, a functioning BHU was, on average, nine kilometers from a GD. Sindh's health minister, Dr Azra Pechuho, said 293 clinics will cover a population of 9.744 million.
The DGs would be integrated into district health systems such as DHQ, THQ, RHC and BHU through 88 ambulances, or one ambulance for a group of five clinics. One of the main components of the project was Maternal, Newborn and Child Reproductive Health (RMNCH) which would be funded to the tune of $ 203 million.
A baseline survey would be conducted during the first year of the project. No less than 392 dispensaries would be marked and renovated, 93 of them in the first year. Another major component was early childhood education as well as adolescent learning and skills development.
This would get a share of $ 55.9 million of the funding, said P&D Secretary Shireen Narejo. Under the component, there would be school infrastructure and community support for early childhood education.
[ad_2]