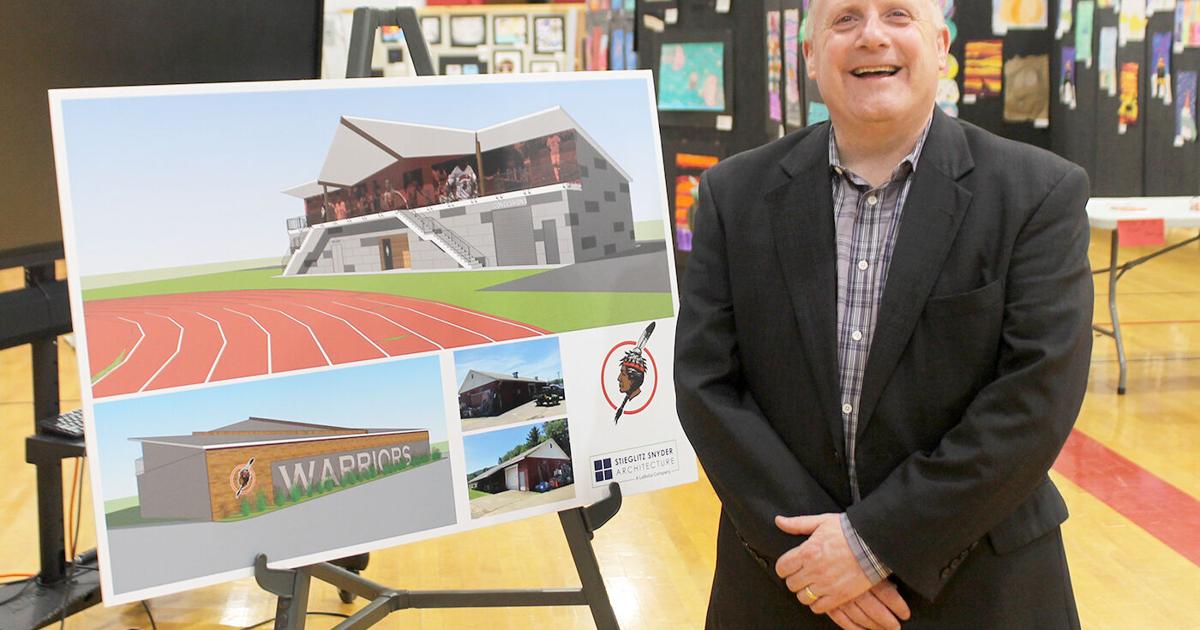 Salamanca voters overwhelmingly pass school budget and capital project | News
SALAMANCA — Not only did voters in the City of Salamanca's Central School District pass the proposed budget with no changes to the tax levy for next school year, but they also approved the next phase of the ongoing capital improvement project.
Voters also elected Tadd J. Rider and Donald "Flip" White to the School Board for five- and two-year terms, respectively.
Salamanca's proposed $47.43 million budget for the 2022-23 school year without increased tax levies passed Tuesday by a 319-31 tally.
Voters also approved the tax-free $21.49 million Phase 4 capital improvement project for renovations to the Iroquois Drive athletic fields, maintenance building and transportation building with a count of 315-30. Additionally, the creation of a new capital improvement reserve fund of up to $25 million in preparation for possible future projects was also approved by a 319-23 count.
"I am pleased with the turnout, especially the percentage of voters who confirmed our capital works, our capital reserve for the future and, of course, our budget," said Robert Breidenstein, Superintendent of district.
The proposed budget includes approximately $300,000 less in expenses than the current school year budget, less than 1% less. The tax levy remains stable again at $250,000 for the fifth consecutive vote. In addition to filling nine retired positions, the budget provides for the creation of 21 new positions.
Breidenstein said city and Seneca Nation officials showed up to vote Tuesday, and the district has been in constant communication with both entities over the past few years, leading to accomplishments such as the Veterans Memorial Park upgrades in 2020.
"We appreciate the community support for 11 years of our budgets and capital improvement projects, where we have averaged over 90% community support," he said. added. "Everything we do is a direct result of our relationship and commitment with the entire Salamanca community."
Tadd J. Rider was elected to the Board of Education with 214 votes, as was Donald "Flip" White with 199. Timothy J. Waterman, who was also on the ballot, received 168 votes.
The two vacant seats were filled by Barb Sande, who resigned in February, and Jessica Crouse, an interim board member appointed to fill the seat of Dr Meghan McCune, who resigned in August. Crouse did not run for election to fill McCune's seat until the end of the term.
By receiving the most votes, Rider will be awarded the seat for a five-year term beginning July 1 and expiring June 30, 2027.
Receiving the second-highest number of votes, White was sworn in for the unexpired term beginning May 18 and expiring June 30, 2023.
The approved $34.78 million capital project will include a complete renovation of the 15-year-old athletics; add multipurpose grass fields inside the track; build a new grass softball field; relocation and expansion of tennis courts; renovations and upgrading of the existing maintenance building; and add parking near the track.
"We're super excited about this," Bredenstein said. "Our athletics is something that community members use all the time. Being able to give it a much-needed facelift is something that will allow us to run additional events.
The cost of all aspects of Phase 4 construction will have no impact on the local tax levy. Funding for work, construction, and related contingencies will come from existing district financial reserves and various forms of New York State assistance. The net result is zero tax impact while securing upgrades worth $21,489,881.
The project also includes approximately $290,000 in security upgrades around the Iroquois Drive campus and renovations to Seneca Intermediate science classrooms.
"This new project will be the cornerstone of improvements to the softball field, which is one of our last fields we will touch," Breidenstein said. "The extension of the track to eight lanes will allow us to organize section tournaments. If we thought Vets Park was busy, it will make us even busier. I am delighted with the support we have had for these investments and the things that make Salamanca special.
The approval to create a $25 million capital reserve account is also something the district should be proud of, Breidenstein said, because it will help propel the district into what it wants to do next.
"It all started in 2015 when the community said, 'We want improvements, but don't you dare close Prospect (elementary school)'," he recalls. "It shows that when the community is involved and the school district listens, nothing is impossible."