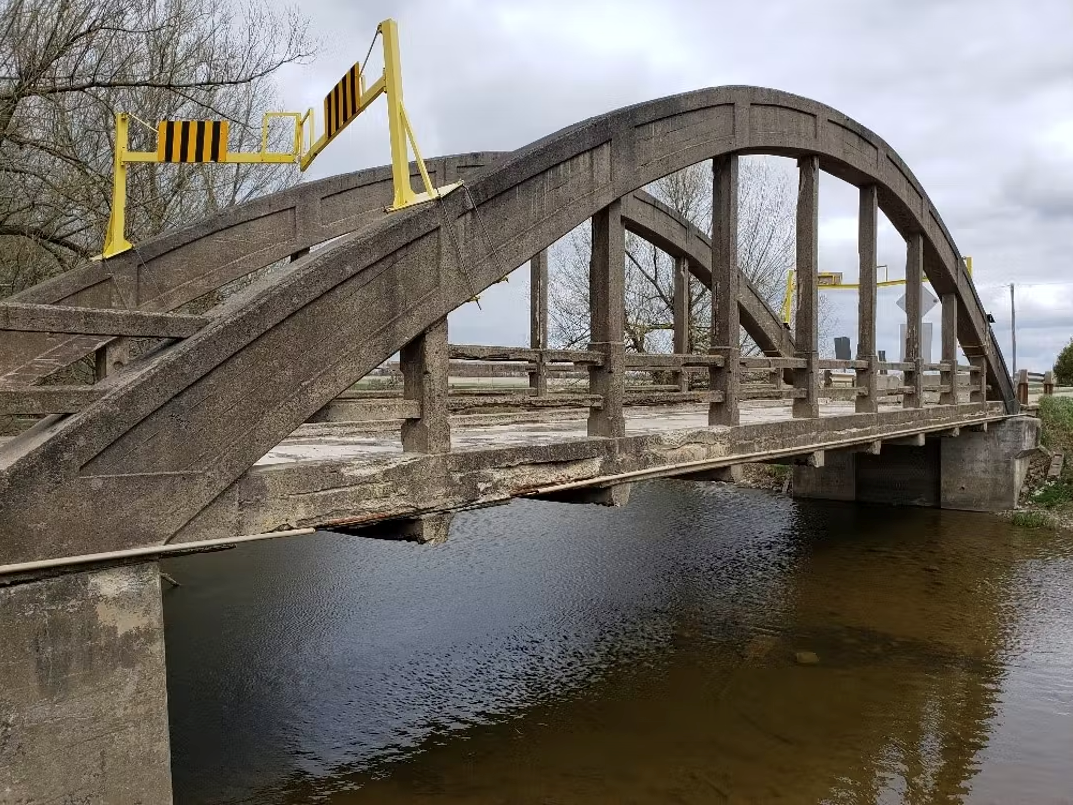 Only one bid received for Center Wellington's largest capital project in 2022
WELLINGTON CENTER – Township staff are recommending a pause on what was expected to be Wellington Center's costliest capital project in 2022.
A report presented at Monday's Center Wellington council meeting recommends canceling a tender request for a rural bridge north of Fergus, which is expected to cost $4.2 million based on the approved 2022 budget.
The bridge, officially called Structure 24-WG, sits on the first line between Sideroad 10 and Sideroad 15 in the former West Garafraxa Township. First built in 1922, the bridge was closed in July 2018 due to structural deterioration.
It was due to be demolished and replaced this year, but the report says that after 26 plan takers registered, only one bid was received.
This offer, from Looby Builders Ltd., was for nearly $4.5 million excluding HST.
"Municipalities across the province are receiving reduced bid responses and significant project cost increases in the bids received," wrote Sandi Wiles, procurement and risk manager for Center Wellington, in the report. .
"Staff have contacted the bridge contractors and have been advised that a labor shortage and inability to obtain quotes from sub-contractors has resulted in their (sic) inability to bid at this time. "
A report on the financial implications of the bridge has estimated project costs to date at approximately $312,000.
"Staff will consider options on how best to continue this project at a later date," Wiles wrote.
There are currently 13 closed bridges throughout the township.