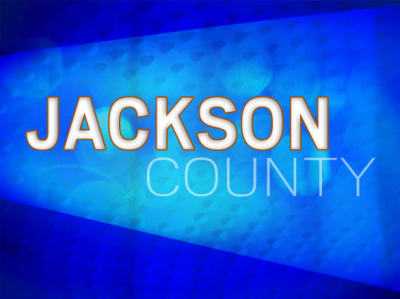 No Application for the Jackson Tourism Capital Project Fund
The Jackson County Tourism Development Authority created its own Tourism Capital Projects Fund this year. However, when the deadline arrived for the first round of funding on August 1, no applications had been submitted.
The goal of the Tourism Capital Project Fund is to "provide leveraged investments in tourism projects that will increase visitation and associated expenditures and overall economic impact for Jackson County."
This enables a process by which county stakeholders can apply for money generated from tourism, through a room tax, to fund projects that improve the county for residents and tourists. By funding capital projects, tourist boards increase accommodation demand, local spending, and visitor satisfaction, bringing more money to a county.
According to the TDA, "The Tourism Capital Project Fund provides a level of financial support to create sustainable tourism development activities at the local level that maintain and/or create jobs, attract tourists and enhance the visitor experience".
Capital projects include things like convention and conference centers; arenas and stadiums; sports facilities; theaters; museums; parks; greenways; trails; public art; visitor centers and orientation signs.
Up for grabs, this round was $500,000 that the TDA allocated to the TCPF in the 2021-22 fiscal year. Since requests for funds were not due until August 1, this $500,000 was deferred to fiscal year 2022-23. An additional $250,000 is being allocated this year for a total of $750,000 available in fiscal year 2022-23 for capital projects through the tourism fund.
In June, Jackson County TDA Executive Director Nick Breedlove told The Smoky Mountain News that any money not used during TCPF's summer cycle would remain allocated to TCPF in a future round of fixed requests. for the new calendar year.
"We would like to see this program continue to grow," Breedlove told the county commission in February. "We'll be looking at those projects to make sure they're a really good fit, not just that we're exhausting that money. So if there's money left over from this fiscal year, we'll carry it over to the next fiscal year. »
Allocations for future years will depend on anticipated collections of occupancy taxes.
According to Breedlove, while there was interest in applying for the funds this round, several parties said applying next year would be more feasible.
Earlier in the year, when the application and process for funding the Tourism Capital Project was presented to the Jackson County Commission, Commissioner Gayle Woody asked Breedlove if the county would be able to apply for funds or nope. Breedlove told the commission the county would be eligible to apply for the funds, with the appropriate county department acting as the applicant.
In Haywood County, the application deadline for the Tourism Capital Projects Fund ended on April 29, and nine applications were received from local municipalities and Lake Junaluska. The Haywood TDA had allocated $500,000 to the fund and awarded that money to five of the nine projects that had applied for the funds.