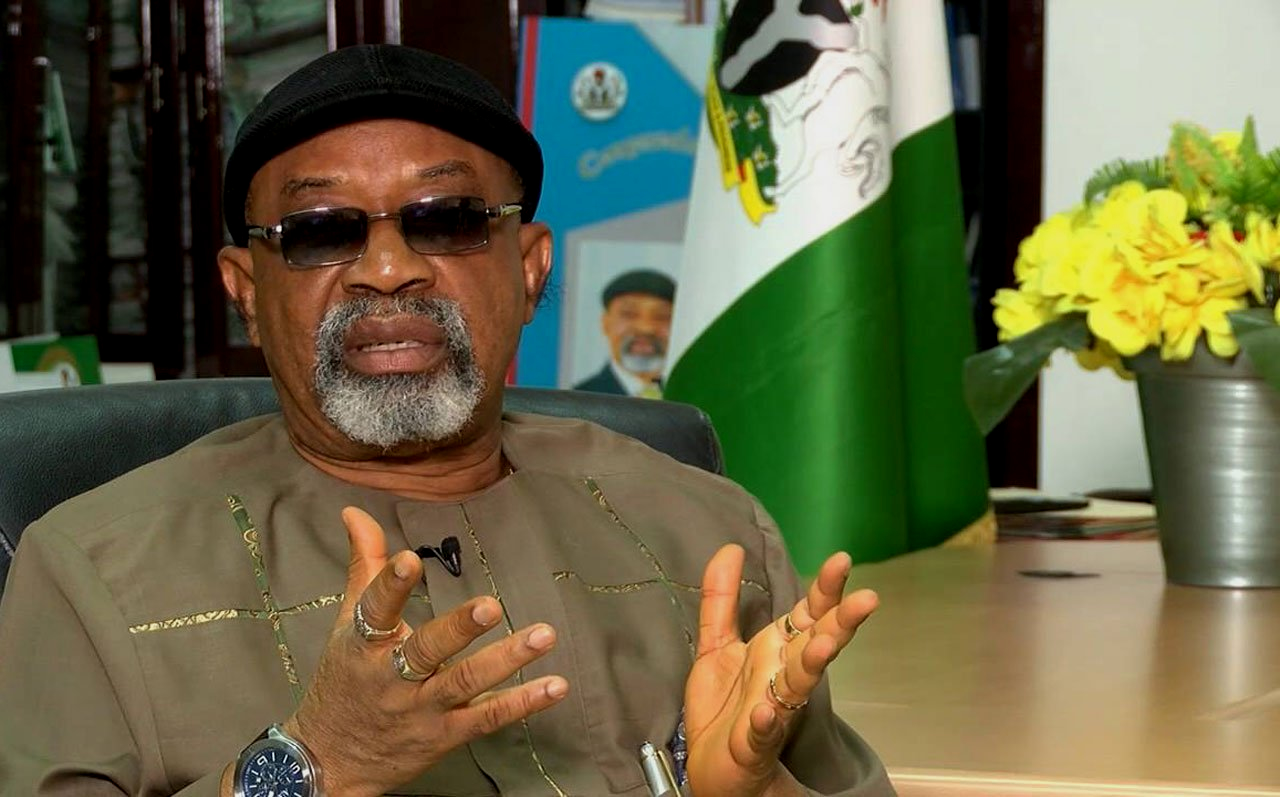 Nigeria is broke and cannot fund 2023 capital projects, minister admits
By Jean Ikani
Nigerian Labor and Employment Minister Chris Ngige has confirmed that the West African nation is broke.
Addressing a press briefing yesterday in Abuja to mark the World Day Against Child Labor 2022, Ngige warned that Nigeria might not have money to fund its investment projects in 2023, if the country fails to remove subsidies from petroleum products and reduce costs. governance, among other economic measures.
What the minister says
According to him: "I can tell you that Nigeria is broke. There is no money to fund capital projects next year. As you can see, the dollar which was hovering around N500 and N600 is now above N700. The truth is that there is no money anywhere. The money that the FAAC (Federation Account Allocation Committee) shared is money from taxes, customs and other revenue-generating agencies.
"The National Nigerian Petroleum Company Limited (NNPC) is no longer paying money to the FAAC.
"Without removing oil subsidies, oil subsidies, we will have zero investment budget for 2023. That is the truth.
"And without capital projects, that means your economy will be lying on the ground because it's capital project spending that fuels our economy, that puts money directly into production. Any other money you put in recurring is intended for consumption; it does not create jobs.
"We have to create jobs with capital expenditure. These are worrying signs; these are red flags. We will have to help the country and ourselves by asking ourselves: are we going to continue doing what we are doing now?
"So the situation calls for the patriotism of all Nigerians. The lack of money to finance capital projects would affect the ability to create jobs. If jobs are not created, poverty will increase in the country.
What you should know
Ngige's confession contrasts sharply with an earlier statement made by his counterpart in the Ministry of Public Works and Housing, Babatunde Fashola.
Fashola said on Sunday that Nigeria was not broke, pointing out that "being in debt and being able to repay debt in conventional finance is not broke."
Heritage time (HT) reports that Africa's most populous country appears to be spending more than it earns. Just over $6 trillion of Nigeria's 2022 budget of N17 trillion is to be debt financed. Ironically, the bulk of budget spending is debt service and other recurring expenses.
Additionally, Nigeria is adding about 3 trillion naira to the budget to fund fuel subsidies, a move that further increases the nation's debt which is currently servicing the existing debt with over 100% of the debt. revenue generated.
Essentially, Nigeria borrows to service existing debt, borrows to fund fuel subsidies, borrows to pay salaries and overheads, and of course a tiny part to fund infrastructure.
Adding to these dire trends, the value of the naira is plummeting which is not surprising given that the country is not very productive with a large army of unemployed citizens making up 33% while the under- employees represent 22.8% of the national population.
More damning clues
The Nigerian states are in dire straits and are desperately looking for ways to pay salaries and cover budget expenditures amid dwindling allocations from the federation account.
Revenue allocation to federal, state and local governments fell from a peak of N970.57 billion in July 2021 to N680.783 billion in May 2022, representing a 30% reduction over the period.
The shrinking allocation to these levels of government reveals the fiscal challenges faced by different levels of government in Africa's largest economy.
Nigeria derives its biggest revenue from crude oil, but it paid 2.1 billion naira in the first six months of the year and could pay another 4 billion naira by the end of the year, according to International Monetary Fund estimates.
The situation is aggravated by declining oil production and theft. Oil production fell to 1.2 million barrels per day in April 2022 from 1.238 million barrels in March, according to OPEC's monthly oil market report.
That's a far cry from the oil benchmark of 1.88 million barrels per day in the 2022 budget.
Latest data from the Central Bank of Nigeria also showed that state debts rose to N1.24 trillion from just over N14 trillion in April 2016.