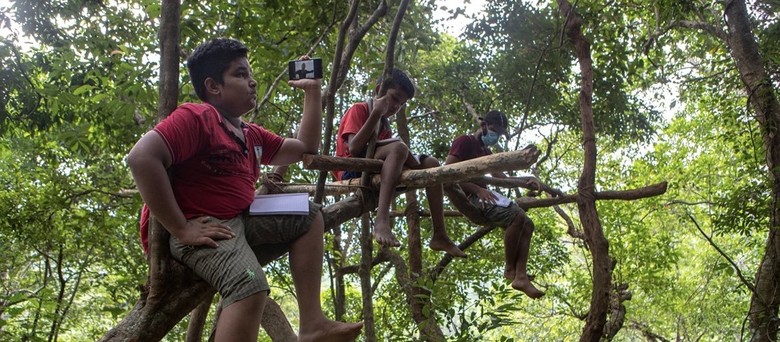 Investing in people today, for a better recovery and a better future
Going forward, global cooperation is needed to ensure that countries have the fiscal space and capacity to protect their human capital from erosion.. People with access to quality education, health services and safety nets are better able to escape poverty, be more productive and better able to withstand the shocks caused by climate change, health emergencies or economic crises.
In this sense, the role of disruptive and transformative technologies in reinventing service delivery has become critical. President David Malpass noted in a recent keynote address that "[t]he digital revolution can transform the public sector", and in its next work, the HCP will promote three categories of technological investments: "fundamental", "functional" and "frontier". Together, these investments can lead countries towards integrated, effective and innovative ways to reach people and improve their lives.
In the face of today's enormous challenges, the World Bank Group is more committed than ever to helping countries invest optimally in their people and build back better for green, resilient, and inclusive development. Since the start of the pandemic, the Bank has provided more than $157 billion – its largest increase in financing ever – to help countries address the health, economic and social impacts of the pandemic. It is extremely timely that human capital has been included as a special theme in the 20th replenishment of the World Bank's International Development Association (IDA), its fund for the poorest countries.