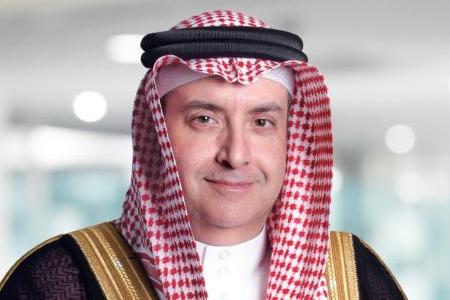 Gulf International Bank closes first sustainability-related syndicated loan
Facility linked to key performance indicators on carbon reduction, gender diversity and sustainability reporting
Manama: Gulf International Bank BSC (GIB) announced today that it has successfully completed a US$625 million Syndicated Sustainability Linked Loan (SLL), making GIB the first Bahrain-based bank and the first majority-Saudi bank to close such a facility. .
The transaction was well received in international markets and well oversubscribed with commitments exceeding the original $500 million facility size by more than twice, reaching $1.1 billion. Given the high interest, GIB has decided to increase the amount of the facility to $625 million.
A diverse group of more than 20 global investors from the United States, Europe, the Middle East and Asia participated in this historic transaction which incorporates environmental, social and governance (ESG) measures related to emissions reductions carbon emissions, gender diversity and sustainability reporting. The SLL reflects GIB's focus on raising capital in support of a more sustainable economic landscape for its clients and stakeholders.
Citibank, First Abu Dhabi Bank, HSBC Bank Middle East Limited, Sumitomo Mitsui Banking Corporation and Société Générale acted as lead managers and initial bookrunners in connection with the transaction. HSBC acted as sole sustainability coordinator.
GIB Group CEO Abdulaziz Al-Helaissi said, "We are delighted to close this landmark facility and are proud of the opportunity to showcase GIB's long-term strategy and commitment to finance and sustainable investment. As a pioneering bank, it is important for us to be at the forefront with new instruments that allow us and our customers to transact in a more sustainable way.
Jamal Al Kishi, CEO of GIB BSC, added: "The success of this syndicated loan backed by leading international banks demonstrates the strong support and interest of global financial institutions for GIB and our position as the one of the leading banking institutions in the Middle East. East. Moreover, it also shows the growing commitment of investors and borrowers to make a greater social and environmental contribution.
-Ends-
About Gulf International Bank (GIB)
Gulf International Bank BSC is a pan-GCC universal bank established in 1975 and regulated by the Central Bank of Bahrain. GIB's services are provided in the GCC and international markets through its subsidiaries: GIB Saudi Arabia and GIB (UK) Ltd. Additionally, the Bank has branches in the United Arab Emirates, London and the United States.
GIB is owned by the governments of the Gulf Cooperation Council countries, with the Saudi Public Investment Fund being the main shareholder.
For more information, please contact:
Zahraa Taher
General director
FinMark Communications
Mobile: +973 93630997
Email: [email protected]
© Press Release 2021