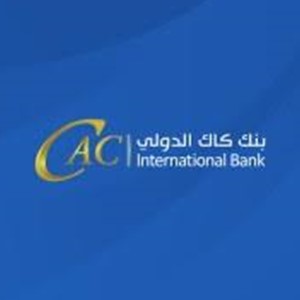 CAC International Bank selects Univius AML from InfrasoftTech to sustain its risk and compliance management
CAC International Bank selects Univius AML from InfrasoftTech to sustain its risk and compliance management
By Pavithra R
InfrasoftTech, the world's leading provider of fintech solutions, announced that Banque Internationale CAC, the third largest financial services provider in Djibouti, Africa, has launched the company's proprietary Univius anti-money laundering (AML) solution.
The integration of the artificial intelligence (AI) -based platform will allow the bank to vertically integrate modules, determine key risk indicators (KRIs), respond to changing regulations and design proactive policies and procedures to mitigate risk.
"We are delighted to welcome CAC International Bank and are committed to helping them put in place an effective compliance program that helps them proactively manage potential risks in a cost-effective manner. With this, we continue to build on our vision to provide the financial services industry in the African region with scalable, innovative and robust compliance management solutions that allow them to stay in step with the evolving global financial regulatory landscape. Said Mr. Amit Sharma, Global Head of Products, InfrasoftTech.
CAC International Bank is one of the fastest growing banks serving a variety of clients and businesses. The institution was one of the first organizations to introduce digital banking services for its clients in the region.
Through the implementation of the solution, CAC International Bank will monitor and report sophisticated malicious activity and perform increased customer due diligence to reduce the overall risk associated with digital and traditional banking activities in real time. Univius AML, with its advanced predictive analytics and streamlined compliance management, will enable CAC International Bank to meet its regulatory obligations and optimize business performance.
"InfrasoftTech's AML solution has helped us modernize our systems to combat evolving money laundering / terrorist financing threats and keep pace with evolving regulations. The rapid implementation of the solution automated transaction tracking and helped us take a proactive risk-based approach. In addition, the quick and easy integration of the solution with our core systems has helped us to continue our operations without disruption during its implementation. Overall it was a great experience and we look forward to continuing to work with InfrasoftTech, "said Manumohan Mohandass, Head of Compliance and MLRO, CAC International Bank.
Recently, Univius AML ranked # 1 globally in the Compliance Management category in the IBS Intelligence Annual Sales League Table 2021. This was the second year in a row that Univius AML was ranked # 1 in the category of the world's best-selling compliance management solutions.
Previous article
Mansfield Building Society selects Suade Labs for regulatory reporting
Read more
Next article
Younited raises $ 170 million in funding from Goldman Sachs and Bridgepoint
Read more