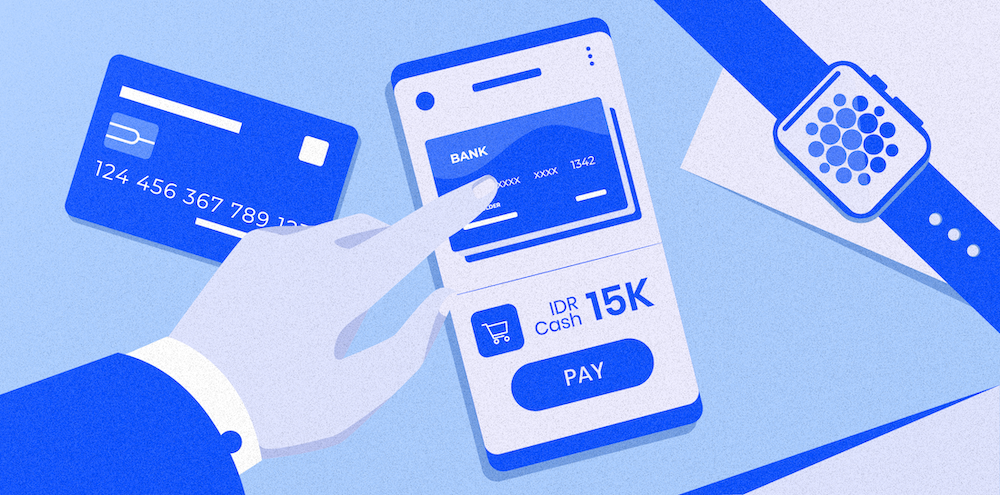 Building a Next Generation Financial Institution: A Conversation with Jean Fernandes, Chief Financial Officer of GXS Bank
Southeast Asia is ripe for digital banking. Even though internet coverage is spreading in the region, around 70% of its population remains unbanked or underbanked. Over the past decade, technology companies have struggled to serve people who have been left out of conventional banking systems in order to convert this underserved segment into customers.
In December 2020, the Monetary Authority of Singapore (MAS) issued four digital banking licenses, including one to a consortium formed by Grab and Singtel. Online-only banking allows customers to perform many types of transactions through an app without having to physically visit a physical branch. This means a customer can open new savings and checking accounts, then transfer money and make payments using their smartphone.
The digital bank created by Grab and Singtel is called GXS Bank and is slated to launch in 2022. It has ramped up hiring over the past year and recruited people from the banking industry into leadership roles. This includes CEO Charles Wong, who was previously head of retail at Citibank Singapore, and chief financial officer Jean Fernandes, who worked for Standard Chartered Bank for 20 years before joining GXS in 2021.
"At GXS, we are on a mission to drive financial inclusion in Singapore and Southeast Asia by creating a scalable next-generation bank," said Fernandes. KASIA.
Fernandes leads the finance department of GXS. This builds on her two decades at Standard Chartered Bank, where she was regional finance director for South and Southeast Asia as well as finance director for global corporate and institutional clients.
This vast professional experience gives Fernandes the means to weigh the risks and to introduce financial and strategic discipline into his team. "We challenge ourselves every day to use technology and data so customers can access relevant banking products," she said.
Grab owns a 60% stake in GXS, while Singtel owns the remaining share. Following the launch of digital banking, its platform will integrate with the Grab app, allowing users, driver-partners and small business owners to open bank accounts and access GXS services via the transport and meal delivery platform.
With the proliferation of smartphones and mobile internet across Southeast Asia, digital banks are becoming popular alternatives to conventional financial institutions. Fernandes' team shapes GXS's strategies for the bank's overall financial planning and business development, and ensures it has a sound financial and operating environment by establishing strong processes and controls. The team also designs financial frameworks and policies.
Technology is transforming the financial industry and creating new relationships between customers and service providers. Fernandes said she was thrilled to see consumers interacting online and continually changing their expectations of digital services.
"More and more people are accessing goods and services through marketplace platforms, and they are now part of communities through social media. I'm excited about this, as it gives us the opportunity to rethink the way customers interact with their banks," said Fernandes.
Digital banks and fintech companies use customer data to perform risk analysis, detect fraud, and personalize services based on user activity and preferences. This information helps platforms like GXS better understand their customers, she added. "We are rethinking the conventional ways people transact, access credit and invest. For example, by expanding the pool of data we use to analyze creditworthiness, such as datasets from social media and our network of ecosystems, we can improve financial inclusion by opening access to credit to consumers. which may not meet traditional credit reporting requirements.
Gig workers are one consumer group that could benefit from how GXS rates customers. While they may have steady streams of income, gig workers like drivers or couriers may not qualify for loans because they don't have a credit history. "By using alternative data to complement our credit scoring models, we can help these people access the lines of credit they need," Fernandes said.
Millions of people in the Grab and Singtel ecosystem are potential customers for GXS. For many driver-partners, Grab is their entry point into the formal banking system. New drivers are required to provide a bank account as part of their registration. If they don't have an existing bank account, the company helps them apply for one. For these new entrants into the banking system, it becomes natural for them to use the services of GXS.
Grab's financial arm, Grab Financial Group, already offers several offerings, including payments, loans, insurance and wealth management. Digital banking is the next step in Grab's strategy to further monetize its user base. Additionally, financial and banking services can be more lucrative than his cash-consuming carpooling business.
Beyond Singapore, Grab and Singtel are also in the running for a digital banking license in Malaysia. Bank Negara Malaysia, the country's central bank, received applications from 29 bidders and will award up to five licenses in 2022. Grab and Singtel are also set to operate an online bank in Indonesia. The two firms each acquired a 16.3% stake in the local lender Bank Fama.
Fernandes did not comment on GXS' plans in other regional markets. She is currently focusing on the next launch in Singapore. "It has been very gratifying to see our efforts come together. Our daily routine is to expect the unexpected – as there is no playbook to building a digital bank from scratch – and we explore new ideas to serve our customers," she said.