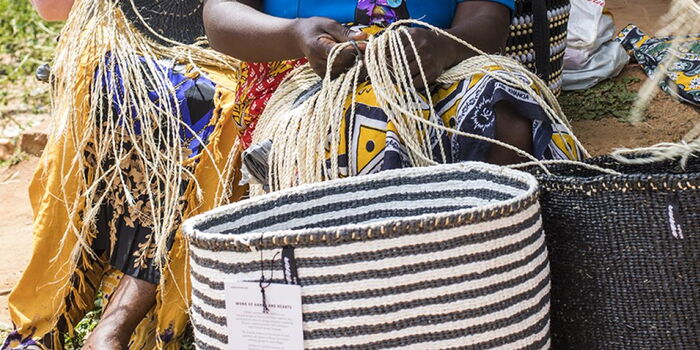 Boost for Kenyan women as International Bank unveils Ksh1.7B fund
Women in Kenya and four other African countries are set to receive a major boost for their businesses after the African Development Bank (AfDB) announced funding of Ksh 1.7 billion ($15 million).
A statement shared by the Bank dated April 26 and seen by Kenyans.co.ke showed that the funding was aimed at filling the void suffered by women in small and medium enterprises, which amounts to Ksh 4.8 trillion across the continent.
The program, which is driven by the Women Entrepreneurs Finance Initiative (We-Fi), will seek to develop and scale digital financial solutions to women-owned small and medium enterprises.
Bärbel Kofler, Parliamentary State Secretary in the German Ministry for Economic Cooperation and Development, noted that the fund would be crucial in emancipating women from the effects of the Covid-19 pandemic as well as conflict and rising prices.
African development bank
Twitter
"The fourth round of We-Fi allocations comes at a critical time. Women's economic empowerment is under pressure due to conflict and insecurity, rising prices and the continued fallout from the Covid pandemic around the world.
"I am delighted to see our implementing partners preparing such strong proposals to support women-led businesses. Access to technology and finance will be key to unlocking the potential of women entrepreneurs," Kofler said.
Other countries likely to benefit from the offer include Cameroon, Egypt, Mozambique and Nigeria, with 69,000 women expected to benefit.
Stefan Nalletamby, Director of the Financial Sector Development Department at the African Development Bank Group, explained that the fund would also help boost women's economic empowerment across the continent.
"Digital financial solutions are key to improving the quality of life of people in Africa and closing the gender gap in access to finance.
"This funding, which is complementary to the Affirmative Finance Action for Women in Africa (AFAWA) Initiative, will be used not only to expand access to finance for women in small and medium enterprises, but also to provide a pathway for their increased economic empowerment and resilience," she revealed.
A September 2021 search by Forbes Africa showed that one in four women started a business and that 96% shared the cost of maintaining their household expenses.
In Kenya, the population is 52% women while 30% of businesses are registered by women.
Archive image of Kenyan banknotes
Case