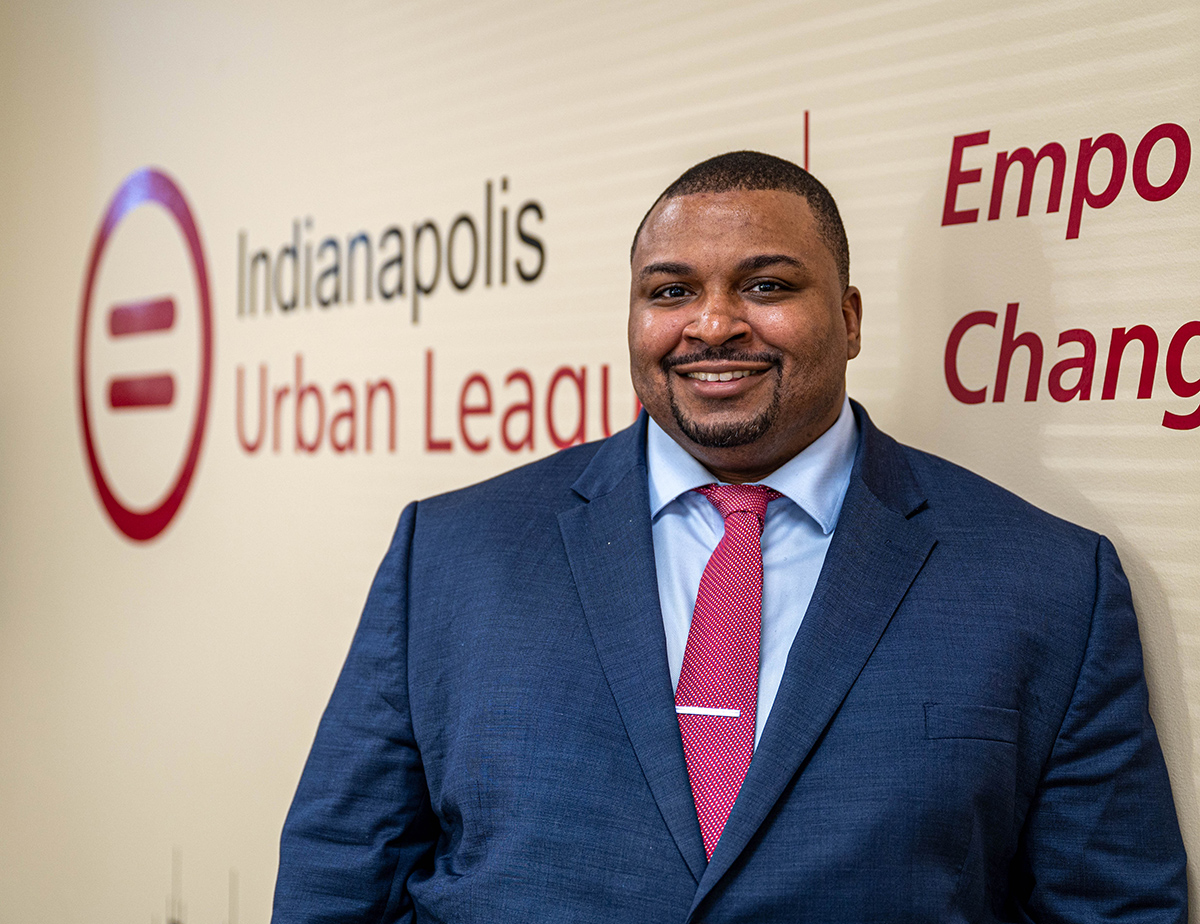 Black-run financial institution seeks to create access to capital
The plans for the first black-run community development financial institution in Indianapolis aim to fill a gap in the city's small business support system, helping black entrepreneurs build strong relationships with banks.
Now, work is underway to determine what kind of support services the Equity1821 loan fund could offer.
Business access to capital through the loan fund will be critical, said Marshawn Wolley, president and CEO of Black Onyx Management.
But the fund can't do it all on its own, said Wolley, whose company conducted a preliminary study on a black-led CDFI for Indianapolis. "You're going to need a system," he said.
This system is developed by the Black-led Council of Equity1821 as it reviews the services offered by other CDFIs and takes into account the needs of black businesses in the region.
Entrepreneurs and experts have high hopes. They want the fund to provide support services that some black companies say were lacking during the pandemic.
The fund will be the 87th Black-led CDFI in the country and would join seven larger CDFIs in the region. The city is providing $ 1 million in federal dollars for the fund.
Equity1821 could have a lot of takers. In an October 2020 Black Onyx survey of 80 black entrepreneurs in the Indianapolis area, 85% said they needed access to capital, albeit in reference to small grants.
While Indianapolis business owners have struggled to keep their businesses afloat during the pandemic, their efforts to secure funding have met with mixed success.
Jacqueline Fuqua launched her Institute of Beauty Culture in 2014, a decade after running her salon Thereu Touch. When the pandemic started, she said, the biggest challenge was finding the money to keep the beauty school running.
"It's a cash business, so if I'm not open and the students don't come, they don't pay," Fuqua said. She applied to the Federal Paycheck Protection Program, but was frustrated by a slippery application process and non-responses to her submissions. Eventually, she got two grants from local organizations.
Alicia Cooley has been running Modern Day Therapy since 2013. But the pandemic has left many of her low-income and internship clients abandoned because they lacked the technology for remote sessions.
On the first day the PPP loans became available, Cooley was ready to apply through her bank, but never got a response. She turned to the Indy Room and got a quick response loan within a week.
"The money has been used to keep my doors open and to keep my workers paid," she said. "We charge our clients' insurance for our services, and when we lost 60% of our income… I knew my workers still needed to be paid, pay rent, keep all of my insurance and electronic medical records. "
Otherwise, Cooley said, his contractors would have left for other gigs, leaving the practice understaffed when the workload picked up.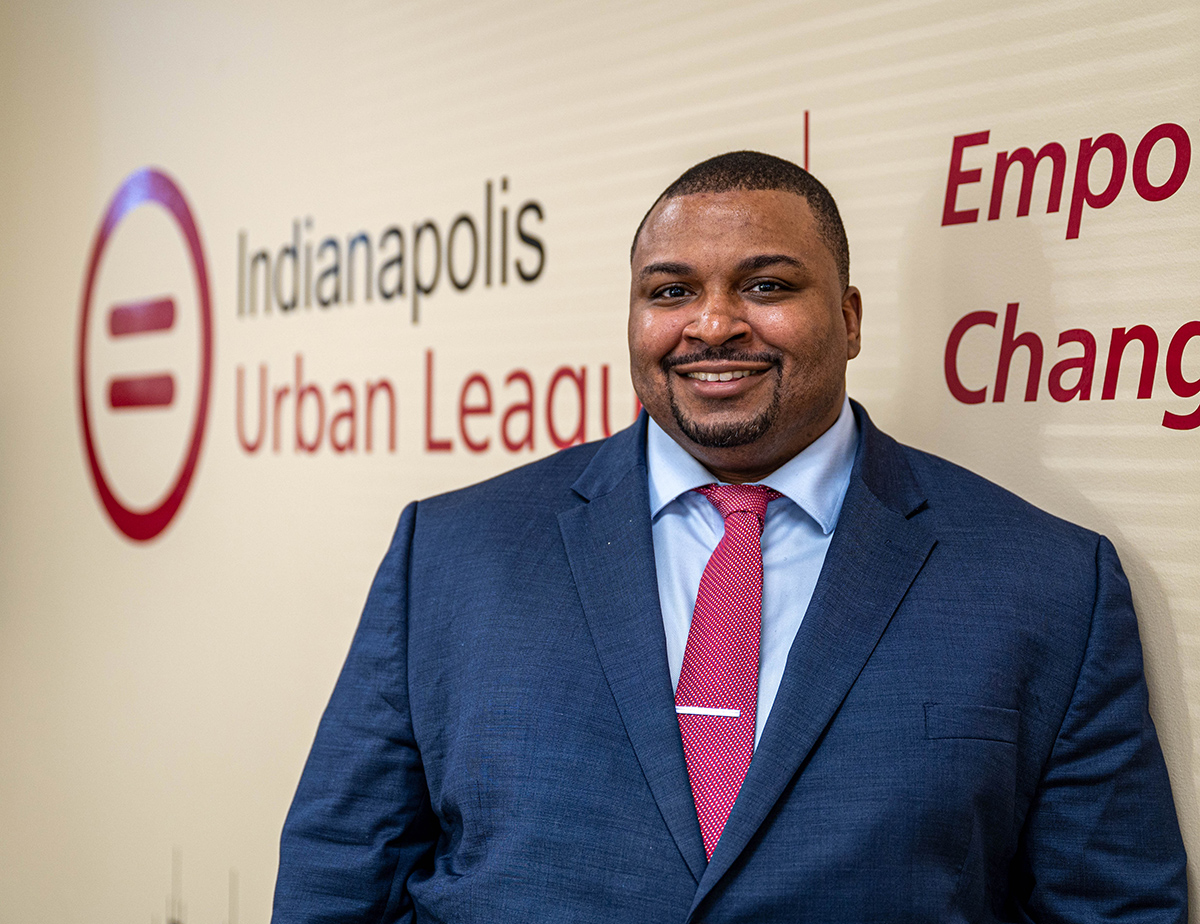 Standing in the gap
In a 2020 study, the Federal Reserve Bank of New York noted racial differences over who took out PPP loans. He concluded that while some black-owned businesses entered the pandemic with weaker financial positions than their white counterparts, many also lacked strong relationships with banks.
This is a problem when banks serve as the main points of access to funds. The New York Fed and the University of Chicago found that securing one of the federal loans often depended on a prior relationship with a bank, as well as the market share of a local bank.
Other institutions can help. CDFIs are community banks, credit unions, loan funds, and venture capital funds that typically provide financial services to businesses and residents of low-income communities.
They are recognized and sometimes supported by the CDFI Fund of the US Treasury Department. Anyone can use a CDFI, but institutions must do the majority of their transactions with their target populations.
"The biggest difference between a CDFI and places like a [traditional] bank is that we were created to make loans a little riskier, "said Stacia Murphy, director of actions, outreach and strategic partnerships at the Indy chamber. The organization registered its own CDFI, the Business Ownership Initiative, in August 2019.
"We're just standing out, basically, for those who don't have a relationship with the banks, to help them develop their credit, to build that profile," Murphy said. Since obtaining CDFI status, the initiative has provided $ 5.45 million on 276 loans, twice as much money lent as in the previous decade.
Equity1821, named after Indianapolis' first known black business, would target non-white business owners, with an emphasis on black entrepreneurs. The loan fund has actually been in the works for several years, according to Wolley of Black Onyx Management.
The concept stems from a Black Onyx survey carried out in 2019 as part of a work on a "Black agenda". The term gained ground in the mayoral race that year.
When asked about the specific goals of "Black Economic Inclusion and Black Business Development," most of the 900 or so respondents chose to develop a strategic business plan for blacks in two years, followed by development. a CDFI in three years.
The City of Indianapolis and the Indian Chapter of Local Initiatives Support Corp. helped flesh out the idea, in a process that included another investigation. Indianapolis has allocated about $ 1 million of its $ 420 million to the US federal bailout as seed funding for Equity1821.
Wolley also brought other organizations into the fold, including the Indianapolis Urban League, the Indiana Black Expo, and the Indianapolis African American Coalition, all of which have leaders on the predominantly black founding board of Equity. .
"These are black organizations coming together and trying to find a way to fix the problem," Wolley said.
And CDFI will not be limited to loans.
Support candidates
Some want additional support built around the fund.
NaShara Mitchell, who teaches entrepreneurship and innovation courses at Butler University, said CDFI could be an opportunity to help companies understand what they would be getting into, but also plan to longer term.
"[It would be] understanding the whole process, from the application – what it means, what the loan terms are, what information is needed – to also ensure that both parties understand the purpose of the loan, "said Mitchell, who also heads the Butler Innovation Lab. "What is the real business plan for growth and development? … It's that kind of advice and coaching that goes with it, not just, 'Here's the money.' "
Fuqua, who used her savings to start her beauty school, said she would go directly to her accountant if presented with a loan opportunity and would like the fund to practice responsible lending.
"I need to know that I can use it in the right way, and it's going to be productive for me," Fuqua said. "Some people might want to rush out and get it, but if it puts you in a bigger hole, it wouldn't make sense – if you're trying to pay off those loans that you can't afford to have. "
"I really feel [the fund] might be good for some black businesses that really need [loans], but you really have to watch it, "added Fuqua.
It might also be possible to help hesitant business owners understand when taking on debt might or might not help them.
"The bank has not been friendly with diverse cultural populations," Williams said. "… People have been exploited under the guise of help and support. So it's about this understanding, this education, this trust.
Equity1821 plans to partner with organizations serving business like the Indianapolis Black Chamber of Commerce and the Indianapolis Urban League, said Wolley, who already offers training and business support services.
The CDFI will likely include other business strategy components, but what it looks like will depend on some data from Black Onyx and a consultant to hire.
Starting in March, Black Onyx conducted an analysis of more than 50 black-led CDFIs across the country, according to Wolley, which resulted in an inventory of products and services offered. Then, in July, the company surveyed 240 other black-owned businesses to see what attracted entrepreneurs, then shared the results with banks for further comment.
"When we talk to the CDFI consultant, we will use this information to design the CDFI," Wolley said. The board of directors led by Black Onyx and Equity1821 is seeking a fund consultant, as well as a CEO.
Equity1821 will also need to register as a 501 (c) (3) non-profit organization, in order to apply for federal certification of the CDFI Fund.
Recovery and growth
Despite the blows suffered by Indianapolis businesses during the pandemic, many are taking steps to recover and thrive.
"We have seen a huge wave of new black businesses during this pandemic," said Anita Williams, president of the Indianapolis Dark Chamber. The organization has seen a 40% increase in membership in the past year, according to Williams.
"The doors have closed," she said. "But as the doors were closed, people were at home thinking about new businesses they could start. They chose hobbies and decided that their hobbies should become, you know, legitimate businesses. They discovered that they had gifts and talents that they did not know existed.
Some local entrepreneurs have big goals and might need additional capital to achieve them.
Angela Lacy launched Blue Maven Information Technology in 2019, just before the pandemic. She used a grant to purchase an external camera, microphones, monitors, and more, to boost her sales pitches from a distance.
Lacy started the business with the money his late father left him, but ultimately wants to diversify his model by filling larger orders.
As businesses recover and grow, Williams suggested, Indianapolis may one day even become a destination for black-owned businesses, Atlanta-style.
"It would just be great if people were made to feel welcome here," said Williams.